The world of publishing is evolving and so is Newgen.
If you enjoy innovation, creative challenges and working with global publishers & industry leaders, then Newgen is the place for you.
Different Locations, One Destination
With work from home, we've been bringing the Newgen community closer through communication and collaboration tools.
Jennie Courage
Kaviarasi G.
Kavitha Dhandapani
Khirubesh Pugalendhi
Kumareson C.
Lavanya Sathiyaseelan
Lokeshwaran Gajendran
Meenakshi Gayathri S.
Nivetha L.
Paul Praveen Kumar B.
Rajamuruganantham Karuppaiya
Rajeshwari R.
Raju N.
Sakthivel M.
Sambathkumar S.
Saranya A.
Sasikumar R.
Sethumathi Gunasekaran
Srinivasan Sivaramakrishnan S.
Sudha K.
Suganya N.
Suganya Srinivasan
Suja A.
Vijayalakshmi N. M.
Yogeswari J.
Gideon Raj Aromainayagam
Gokulakannan A.
Anita S.
Arulkumar S.
Ashwin Sandesh
Asrar Ahamed
David Raj M.
Dhamodaran K.V.
Divya Guthi Lakshmana
Divya Bharathy S
Doug Forbes
Gajendran R.
Gayathri R.
Gnanambika Thangavelu
Kalyana Sundaram K.
Mani Balan C.
Manikandan G.
Muthu Kumar D.
Naveen Kumar P.
Nimal Raj D.
Nithya Balakrishna Gandhi
Ramaraj P.
Priyabala R.
Vijay R.
Raghu Radhamani
Rajeshwari R.
Robin A
Rohini Murugesan
Saravanan Kandaswamy
Satheesh B.
Selwyn Babu M.
Srinivasan Ganesan
Sujitha L.
Suma S.
Jagan U.
Usha Rani V.
Vanathi Kaliyamoorthi
Venkatesan Shanmuga Sundaram
Vidhya Veda Narayanan
Vijay M.
Vinoth Shanmugam
Vinoth V.
Densin George Victor F.
Dhayasankar I.
Gopinath M.
Indrakumar V.
Jothi Basu G.
Karan Malhotra
Karthikeyan A.
Ruthravel M.
Mari Muthu K.
Mohamed Yasir Arabath
Mohankumar K.
Murari Prasad Singh
Muthukumaran P. M.
Arun Kumar N.
Priya S.
Priyanka Rupak Karnik
Vijaya R. G.
Ramesh Annadurai
Sanjay
Saranraj D.
Saurav Kumar
Selvakumar M.
SenthilKumar S.
Sharla Samuel
Silambu V.
Sivanandham A.
Subash Chandrabose K.
Suprabath S.
Uma Nazareth
Vijayalakshmi Suresh
Yeshwanthkumar R.
Arun Kumaar R.
Dharmasamvardhini L.
Kanimozhi S.
Karthikeyan A.
Lakshmi Bharathi
Logeshwari K.
Radhika D.
Bharathvasan S.
Ishwarya S.
Gomathy Babu
Maran Elancheran
Subhash Panicker
Suresh Mohandoss
P. Saravanan
Gayathri R.
Bakiyalakshmi S.
Dhinesh Babu
Manjula K.
Sudalaimuthu Abimanyu N.
Vasudevan P.
Priya P.
Kannan Vijayakumar
Sathya Perumal
Saravanan M.
Mangalrajan K.
Lakshmi Bharathi
Krishnakumar Mani
Manisha U.
Loganayagi R.
Jayakumar V. S.
Arivutamilavvai A.
Santha Kumari J.
Arun D.
Kowsalya K.
Mahesh J.
Geetha M.
Jagan R.
Anandakumar B.
Thennarasu C.
Sarathkumar A. S.
Jeevanantham N.
Shyamala Devi G.
Pothiraj K.
Nithin Kumar M.
Abirami S. T.
Banupriya B.
Shameer Viyas
Dhashnamoorthy K.
Ramyakrishnan M.
Nirmalkumar S.
Indhumathy G.
Senthilvel S.
Ponraj Chellappa
Nithiyeswari Srivasudevan
Bhuvaneswari Ravi
Silambarasan Natarajan
Sathish Kumar Chinnaiya
Anand Kumar Solaiappan
Santhosh Ramakrishnan
Vijayan Anandan
Sathish Kumar Vaithiyalingam
Vijayakumar K.
John Britto Stephen S.
John Billy Graham A.
Phil Clement
Jo Botrill
Claire Toal
Vaidyanathan S.
Uthayagiri Murugesan
Sasikala U.
Thirumaran Manivannan
Suba V.
Smilin Raja Thanislaus
Singaravelan Ganesan
Saritha K.
Saranya A.
Rajkumar U.
Nalini Velu
Mohan Durairaj
Mohan A.
Priyanka M.
Aarthi M.
Amarnath F.
Anand Sivasubramanian
Anjali Babu
Anwar Ali Khan L.
Kaviya M.
Bhuvaneshwari J.
Brindha J.
Deepak Santhosh K.
Dharsan Raj R.
Durga Devi R.
Gowri Shankar Natesan
Joseph H.
Kaviarasan Kannan
Ramya
Flexible Working
We understand the challenges of the current global situation and offer our employees flexibility with location and timings.
Continuous Learning and Development
We encourage our employees to get regular training on functional, technical and managerial skills creating opportunities for them to constantly try something new.
Currently displaying all 9 positions across all roles, types and locations.
Life beyond work :

Celebrating the Extraordinary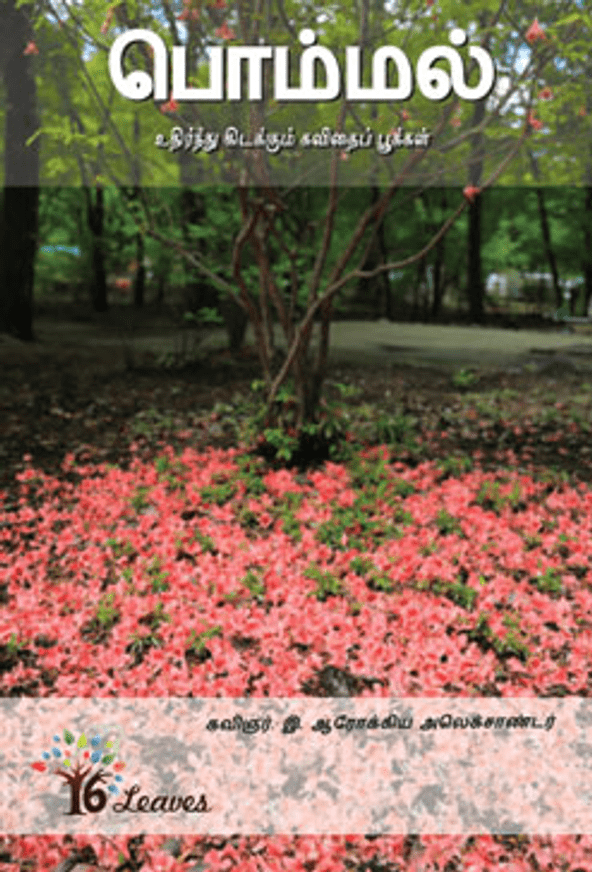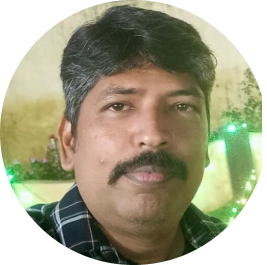 Arockia Alexander, Poet & Author
Our very own Arockia Alexander is the first member of Newgen KnowledgeWorks to have his book published here, and his very first one at that! He's been with us for the last 15 years and is currently managing the Centralized Books Pre-editing team.
Although he started writing poems at an early age, Alexander's focus then was more on academics as he went on to complete his post-graduate degrees in M.Sc., M.Phil, MBA, and MA (Tamil Lit.). He enjoys reading, writing poetry, collecting books and he hasn't missed attending a single Chennai Book Fair since 1999!
About the Book
Pommal is an amazing collection of Tamil poems on various topics such as love, feminism, farming, society and others. In this beautiful compilation, he expresses his views and emotions in a unique way that makes every reader connect with the poems. Written in simple eloquent Tamil, this book is a must-read for all readers across age groups, especially for those who love poetry.