They know their commas from their semicolons.
Meet our team of experts and get to know all about copyediting.
#OurEditorSays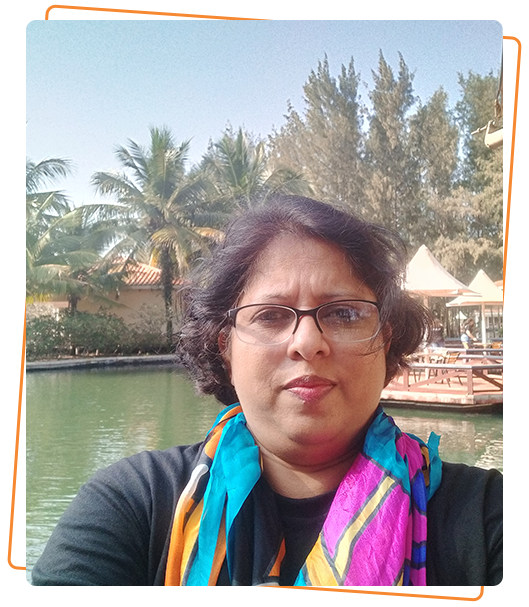 Name
Ujwala Vaidya
Designation
Senior Manager - Copyediting
Years of experience
Overall 31 years, in copyediting 15 years
What does a copy editor do?
A copy editor makes text error-free by correcting grammatical errors, applying house styles and polishing text.
What are the key responsibilities?
Making the text adhere to publisher styles, correcting grammatical errors, applying author corrections, collating corrections and in some cases proofreading.
What can you do to prepare for a role?
A good command over English being the key skill, reading good literature, newspapers is a very important first step. Understanding rules of grammar is another very important prerequisite.
What are the skills needed?
A keen eye for detail, love for the language, diligence and meticulousness.
What is exciting about the role?
The fact that one gets to read so many different subjects and topics. Also the fact that one is contributing to making the final product beautiful is a very heartening aspect of this work.
Ujwala tells us what a day in the life of a copy editor looks like...
I wake up every morning in anticipation of the new knowledge I may acquire reading something new. Reading through the text, trying to get into the author's mind while trying to decipher something, challenging my brain to get around tricky sentences, putting to use what the two gentlemen Wren and Martin taught me back in school, and all this while trying to keep my promise to the author to deliver on time, every time, never compromising on quality. This is routine but not routine, because everyday I learn something different. Every new book is a transaction with a new author, a new set of ideas, subjects, topics, a new set of challenges and I realize that no one could be luckier than me, for the learning is never-ending!